Arctic Slope, Alaska
This map of Northern Alaska is the gateway to a series of maps and pages showing the locations of specific taphofloras. The maps are interactive in that clicking on a locality takes you to further maps or lists of imaged specimens from that site.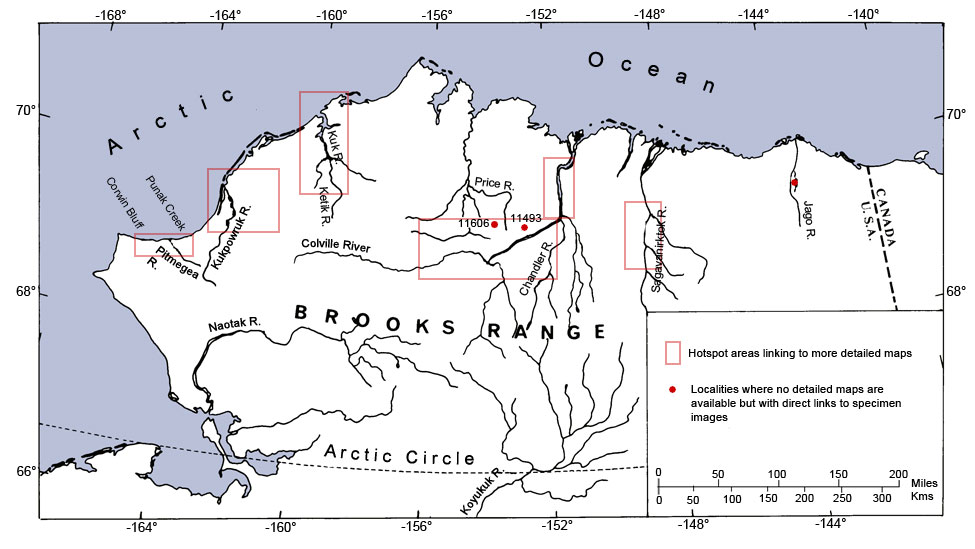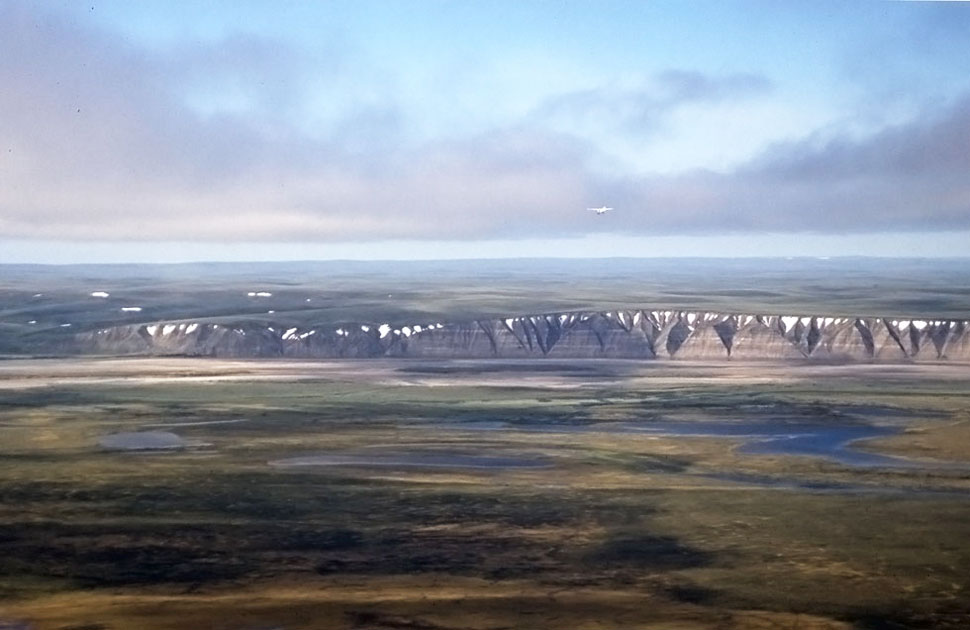 Looking westward to the exposures of the Prince Creek Formation along the Colville River.