Upper Colville River, Alaska
This interactive map of part of the Colville River, Northern Alaska, shows the locations of plant fossil collections made by J.T. Parrish and R.A. Spicer in 1985 and 1989. Click on a number for more details on that site. The red outlined area links to another map showing positions of florules (plant fossil assemblages) collected by C.J. Smiley along both the Colville and Chandler Rivers.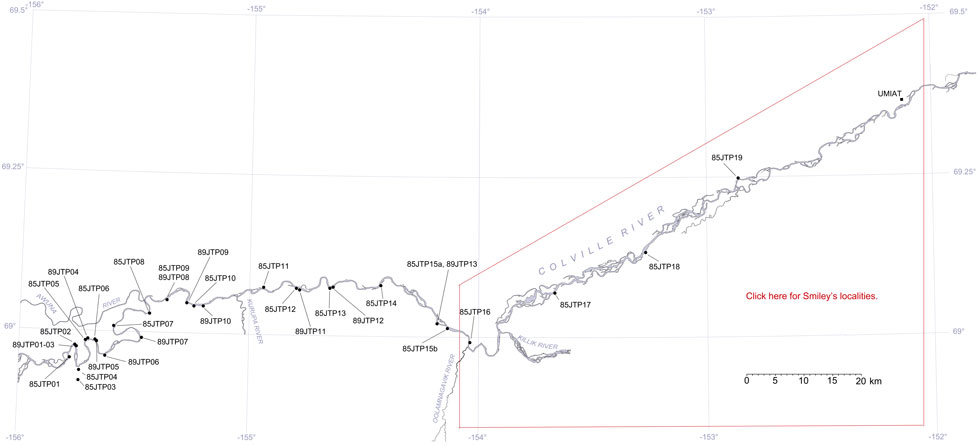 Locality 85JTP15b
This is the eastern end of a generally poorly exposed section that contains terracotta colored baked shales/mudstones arising from a natural ignition of an associated coal. For more information see 85JTP15a and 89JTP13.