Upper Colville River, Alaska
This interactive map of part of the Colville River, Northern Alaska, shows the locations of plant fossil collections made by J.T. Parrish and R.A. Spicer in 1985 and 1989. Click on a number for more details on that site. The red outlined area links to another map showing positions of florules (plant fossil assemblages) collected by C.J. Smiley along both the Colville and Chandler Rivers.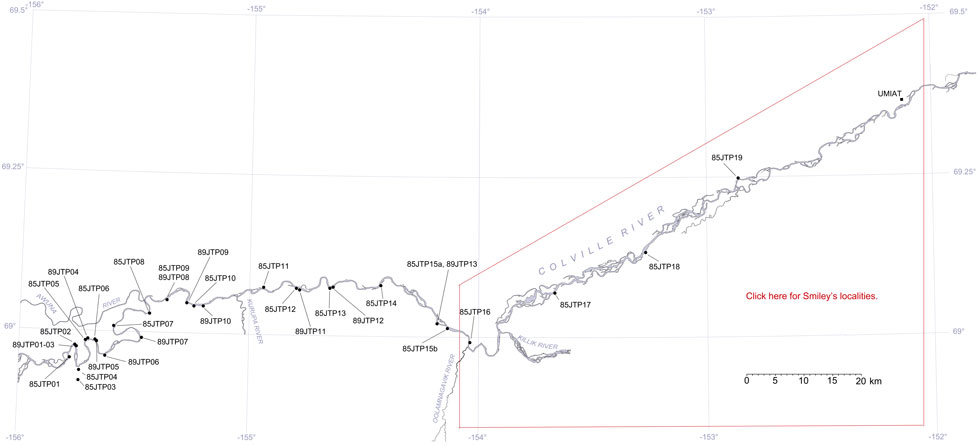 Locality 85JTP07
The sediments exposed here belong to the lower part of the Upper Killik Tongue of the Chandler Formation (Chapman et al., 1964), now the upper part of the Nanushuk Formation of Mull et al. (2003). The section on the west bank of the Colville River is poorly exposed. Material was mostly collected as float. Fine-grained sandstones yielded highly fragmented, poorly sorted plant materia. Recognizable remains are predominantly those of Podozamites, Sphenobaiera, Ginkgo, Pityophyllum ex gr. nordenskioldii, Athrotaxopsis, Elatocladus, Cephalotaxopsis and Sphenopteris.