Upper Colville River, Alaska
This interactive map of part of the Colville River, Northern Alaska, shows the locations of plant fossil collections made by J.T. Parrish and R.A. Spicer in 1985 and 1989. Click on a number for more details on that site. The red outlined area links to another map showing positions of florules (plant fossil assemblages) collected by C.J. Smiley along both the Colville and Chandler Rivers.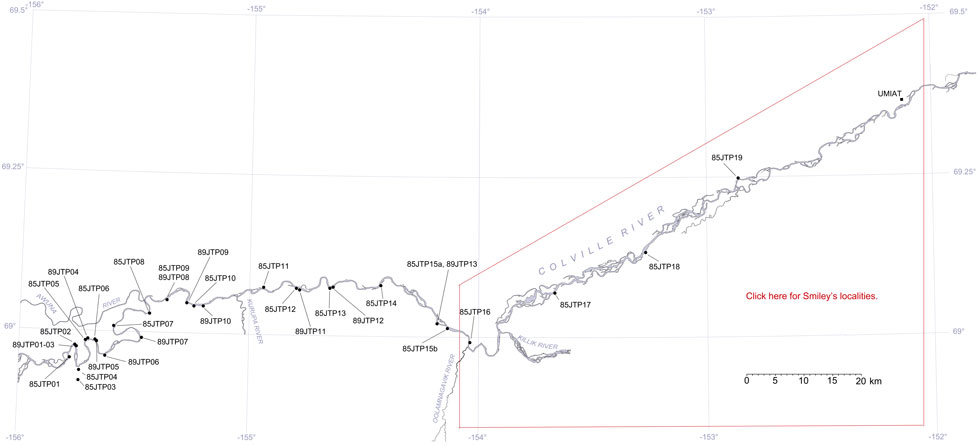 Locality 89JTP09
Description:
This section is part of 85JTP10. A tree stump was seen as float near the base of a coal at the western end of the section, approximately 200 m west of the central gulley and a prone log within the lower coal. Underlying that coal is a clay ironstone containing branches and logs (between 0 and 2 m in the section below) and in which Podozamites occurs in abundance. Podozamites also forms a paper coal in places. The positions where other taxa occur are shown in the section below.
| | | |
| --- | --- | --- |
| | | Sketch of the section at locality 89JTP09. |