Upper Colville River, Alaska
This interactive map of part of the Colville River, Northern Alaska, shows the locations of plant fossil collections made by J.T. Parrish and R.A. Spicer in 1985 and 1989. Click on a number for more details on that site. The red outlined area links to another map showing positions of florules (plant fossil assemblages) collected by C.J. Smiley along both the Colville and Chandler Rivers.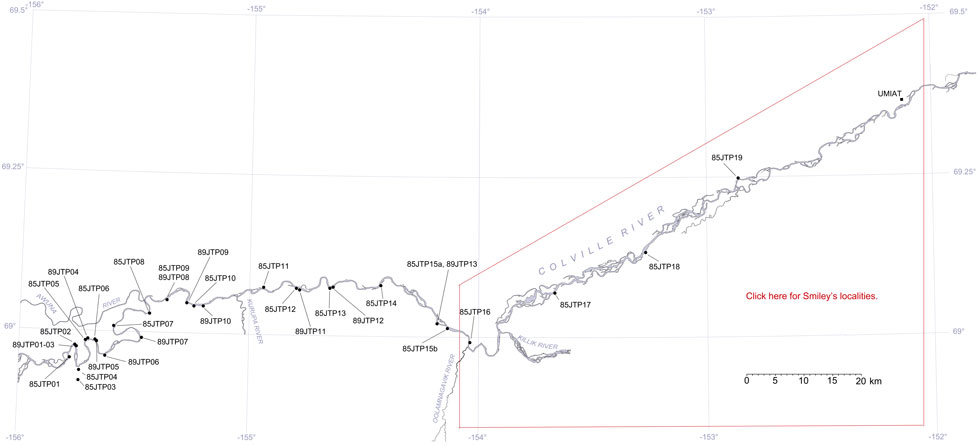 Locality 89JTP11
Description: This is a succession of silts and sandstones capped by coal. Sandstones and silts with ironstone concretions contain Podozamites, platanoid angiosperms, taxodiaceous conifers, Nilssonia, several ferns and occasional freshwater bivalves. The coal contains upright tree bases. Fine gray rooted sandstones fines upwards to a silt and then a clay containing ironstone concretions underlies the coal. The finer sediments contain abundant Birisia ferns and occasional Nilssonia leaves, some taxodiaceous conifers, Podozamites, log and branch impressions. A possible Menispermites leaf also occured.